Book amazing campsites and RV parks in South Dakota on BookOutdoors
Find your perfect outdoor stay in South Dakota
Top outdoor stays in South Dakota
What type of adventure are you looking for?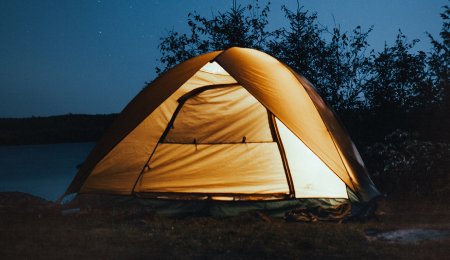 Tent Camping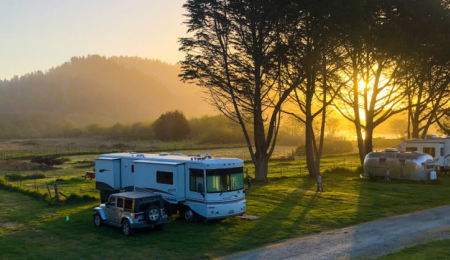 RV Parks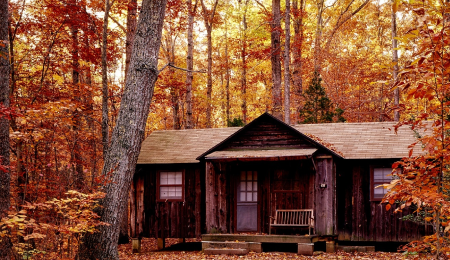 Cabins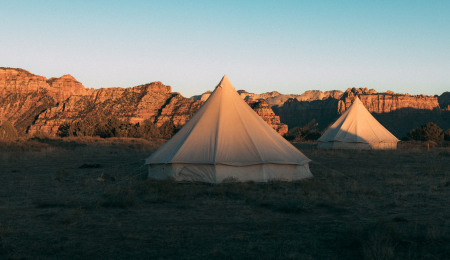 Glamping
Get more with every booking
Weather Protection
Don't let rain ruin your trip! You have the option to cancel your eligible booking and receive a full refund for covered weather events. Your trip is covered at no cost to you.
Exceptional Service
Ask our concierge service for help on anything from planning a trip to booking it. The only thing we can't do is start your campfire for you.
Cancel For Any Reason
Get ultimate flexibility to cancel your booking for any reason with affordable travel insurance options.
Amazing Rewards
Earn points and unlock free nights, discounts and other incredible perks. The more you travel, the more you earn.
Camping in South Dakota
With its stunning landscapes and wide-open spaces, South Dakota camping is a great place to consider. From the Badlands to Custer State Park, the state is full of diverse and interesting places to explore. Whether you're looking for a quiet weekend away from the hustle and bustle of everyday life or a more adventurous experience, campgrounds and RV sites in South Dakota has something for everyone.
What is the best season for camping in South Dakota?
The best season for camping in South Dakota depends on what type of experience you are looking for. Summer offers warm temperatures and plenty of outdoor activities, while autumn is great for views of the changing leaves. Winter camping offers a unique experience, with plenty of snow-covered trails and activities. Spring is also a great time to go camping, as the weather begins to warm up and the wildlife starts to become active again. Unfortuantely, RV sites in South Dakota are not available year round.
What are some must-do outdoor activities in South Dakota?
There are a variety of outdoor activities to enjoy while camping in South Dakota. Hiking is a popular activity in the state, with trails ranging from easy to difficult. Fishing is also a popular activity, with a variety of lakes and streams to explore. For those looking for a more adventurous experience, there are plenty of opportunities for rock climbing, mountain biking, and even zip-lining. Bird-watching is also a great way to experience the natural beauty of the state. Lastly, stargazing at night is a must-do activity in South Dakota, as the night sky is filled with stars and constellations.
What are the top events and festivals in South Dakota?
When camping in South Dakota there are a wide variety of events and festivals throughout the year. The Sturgis Motorcycle Rally is one of the most popular events in the state, drawing thousands of visitors each year. The South Dakota Festival of Books is a great way to explore the state's literary culture, with authors, booksellers, and publishers from all over the country. The Buffalo Roundup is another popular event, showcasing the state's rich ranching history. The South Dakota State Fair is a great way to experience the state's agricultural culture, with livestock shows, cooking competitions, and carnival rides. The Sioux Empire Fair is another great event, with live music, carnival rides, and a variety of food vendors. The South Dakota Jazz Festival is a great way to experience the state's rich musical heritage, while the South Dakota Symphony Orchestra offers a variety of classical and modern musical performances.
What are the best state and national parks to visit in South Dakota?
South Dakota is home to a variety of state and national parks, offering a wide range of activities for visitors. Popular state parks include Custer State Park, which offers camping, hiking, fishing, and wildlife viewing; and Spearfish Canyon, which features stunning views and excellent hiking trails. National parks in the state include Wind Cave National Park, which is home to a variety of wildlife and the world's longest cave system; Badlands National Park, which is known for its rugged terrain and rich wildlife; and Jewel Cave National Monument, which offers a variety of tours and activities. Additionally, the Black Hills National Forest is a great place to explore, with camping, hiking, and fishing opportunities when camping in South Dakota.
Just booked in South Dakota